Today marks my 30th day of eating Paleo. Woo!!! I've had a lot of surprises this month. Here's my recap.
First, I learned to love a lot of things I either never liked before, or had never given much of a try. But given that I was someone who used to go through more than a quart of half-and-half a week (NO KIDDING), I had to figure some things out.
First off, was dealing with what to put in my coffee and tea. I tried coconut milk and almond milk. They were unacceptable. (in my drinks) Finally, I realized that all the joy had been sucked out of my caffeinated beverages, so I might as well just stop drinking them. The result? Not so much of a problem. I just stopped. Now, when I wake up in the morning, I just eat FOOD. And have some water. It's fine. I've adjusted. Weirdly, I notice that I am, overall, MUCH MORE ALERT than when I was drinking caffeine. So there's that. I realized that my coffee-and-tea drinking was a habit. A nice one. But it didn't kill me to just switch to water. If you had told me this any time in the past few decades, I would not have believed it. I miss the ritual of coffee, the smell of it, the nice way that a warm mug feels in my hands. But I've survived that.

Then, the issue of actual "drinking" milk. I was also a big fan of drinking a glass of milk, like, for pleasure. Lo and behold, I discovered that I also liked goat milk, which apparently some people on Paleo
(or is it primal?) enjoy. I did feel a little cheatish though, in addition to feeling like Heidi, enjoying her grandfather's goats' milk up in the Alps. I tried a few almond milks. BLECH. Then, something in the super-fancy packaging of this Pop & Bottle brand caught my eye one day when I was at the little market near my office. Yeah, this tiny little 10 oz bottle cost $6.00. But I d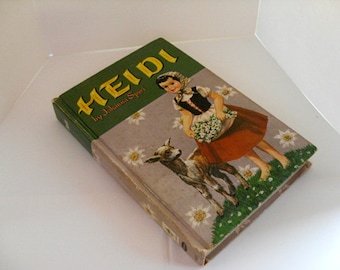 ecided to try it, and YUM. I mean, YUM. I just hope I can figure out a way to replicate it. I'll just save it as a special treat though, since I'm not eating desserts or drinking alcohol.
Oh, yeah?! What about dessert?? Well, I did indulge in birthday cake (twice!) during the month. The first time, I was pretty sure I would die if I didn't get to have a piece. So after much agonizing, I did. It was delicious. The second time, at the end of week 3, I figured I would enjoy another piece for dear Mr McBody's birthday. Totally different experience. I could TELL that it was "good," ie. high-quality, but it just didn't have that same delicious sensation. I had a couple of forkfuls and then left it. I developed a real fondness for eating fresh raspberries with coconut cream when I wanted dessert. But the need for daily desserts really reduced drastically.
One of the very best things, though, has been the impressive reduction in my blood sugars. This number on the left is really the lowest I have ever seen it, since I began testing it in 2009. This was pretty dramatic.
I went to see my new doctor
yesterday and had all my labs drawn. EVERYthing was in normal range, and especially my cholesterol and lipids were stellar. So there's that.
But… how WAS it?! It wasn't all easy. The first week was tough. After around 2-3 weeks, most of my craving for particular foods went away. But it was replaced by a strange sadness, like a mourning of the relationship I used to have with food. Which was, in many ways, like a love affair. I LOVED cheese. I LOVED certain kinds of desserts, and bread, and butter and so many delicious things.
The 30 Days are over. So now what? Well, yesterday I gave myself some sourdough bread with some real butter on it. It was… meh. I mean, I could've taken or left it. Today, I had a slice of homemade veggie pizza. Now that? That was pretty darn good.
Since starting on February 1st, I'm down more than ten pounds. This feels good. I've been trying to shed these pounds for the good part of a year, and this is the first time I've seen a steady decrease on a consistent basis in a long time. So I'm going to keep going. I might have a few non-Paleo treats once or twice a week, but I'm not going back to my pre-Paleo days.
This major re-setting of my food intake has been pretty dramatic. I've never eliminated so many different food groups ALL AT ONCE before. I learned that it didn't kill me. Maybe quite the opposite. I'm feeling pretty alive.